Beeline Garden Services
'You dream it, we build it' ... 'You grow it, we mow it!'
Call Matt on 01727 839232 to get your project started!
Completed Projects
Have a look through our previous projects. You can click on any picture to enlarge it.
Click the 'Back' button to return to the list
Mrs Hayes - Epping
A new multi-tier decking was the focal point for this project. The pea-shingle adds to the project and makes for an excellent weed suppressant and it's easy to maintain. We also placed bark chippings on the border.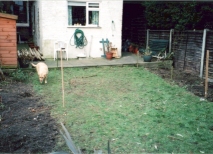 Before, marking out the new top of garden decking
Look at Jessie checking the measurements are correct!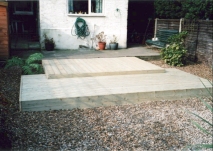 After, the new multi-tier decking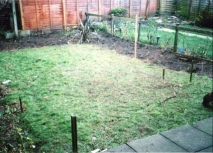 Before, a view of the lower garden