Beeline Garden Services
'You dream it, we build it' ... 'You grow it, we mow it!'
Call Matt on 01727 839232 to get your project started!
Completed Projects
Have a look through our previous projects. You can click on any picture to enlarge it.
Click the 'Back' button to return to the list
Jon and Paula Deane - Woolmer Green, Herts.
The aim of this project was to take an old, overgrown and under utilised back garden and turn it into an area that not only made much more efficient use of space, but also allowed a degree of tranquillity where the new summer house and flowerbeds could be enjoyed.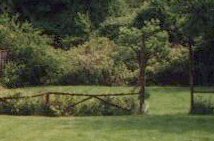 Before, the garden was an overgrown wilderness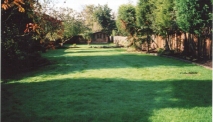 After, if you look closely you can see the new Summer House with decking to the front You may even see the raised sleeper border edges and new planting